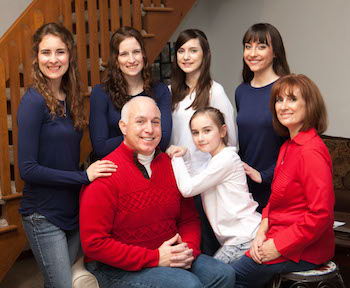 Mike Delph is a 7th generation Hoosier with family coming from Kentland, Frankfort, Indianapolis, and Wilkinson, Indiana. Mike, a Carmel resident for most of his life, is one of the first members of his family to graduate from college, going on to earn four degrees from Indiana University. First elected in a special election in December 2005, Mike was re-elected in the general elections of 2006, 2010 and 2014 by the voters in Senate District 29. Throughout the duration of his service, Senator Delph has accumulated a lifetime voting record in the Indiana State Senate of 99.8%.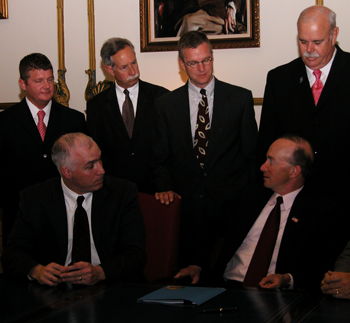 As a tireless conservative, Mike has pushed to the front burner issues of concern to his constituents raised at town hall meetings conducted throughout Senate District 29. He has led the fight in the Senate to make Indiana state government more transparent and accountable while opposing tax increases. Senator Delph was a leader in the Senate helping to shepherd former Governor Daniels' Major Moves legislation, bringing in excess of $20 million to Senate District 29 for road improvements. Additionally, Mike has championed legislation in the areas of education reform, local government reform, ethics reform, redistricting reform, veterans & military affairs, child welfare, defending traditional marriage, IEDC transparency, and Illegal Immigration.
For the last two years, Mike has introduced legislation demanding a full gift ban by all members of the Indiana General Assembly.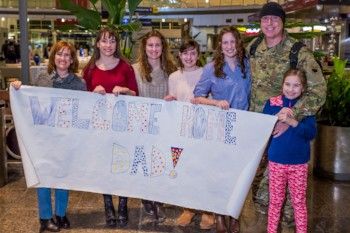 Mike serves as a Major in the United States Army Reserve, having served since 2001, earning two Army Commendation Medals, a Joint Service Achievement Medal, and an Army Achievement Medal for outstanding leadership in his capacity as a Medical Service Corps officer and Military Intelligence officer. Additionally, Mike has earned the Global War on Terror Service Medal, the National Defense Service Medal, the Army Reserve Component Achievement Medal, and the Army Service Ribbon. Most recently Mike was ordered to active duty to serve in Puerto Rico to assist with Hurricane Maria relief operations. Professionally, Mike works as General Counsel for Bloomington based CarDon & Associates, focused on business and health care law.
Mike earned his BA from Indiana University in 1992 after graduation from Carmel High School in 1988. In 1996 he earned both his Master of Science in Environmental Science and Master of Public Affairs degrees from Indiana University. Mike worked his way through law school at night, graduating in December 2010 from the Indiana University School of Law at Indianapolis, where he was named the 2010-2011 Judge Cale J. Holder Merit Scholar and a member of the Order of the Barristers.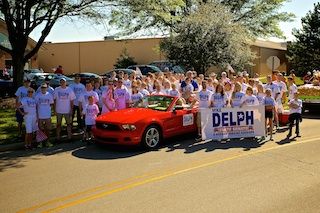 Mike has traveled extensively throughout the world serving as an election observer with the International Republican Institute, Nicaragua in 1996 and Mongolia in 2000, and a senior staffer for the House Committee on Government Reform of the United States House of Representatives along with the House Committee on International Relations.
Mike and his wife Beth are the proud parents of five girls: Abby, Evelyn, Anna, Emma, and Lilly. The Delphs are a home school family currently residing in Carmel, where they attend church and are involved with numerous local organizations.